[64th TOPIK] TESTING VENUE AND REQUIREMENTS
2019-05-08
Announcement of the [64th TOPIK] TESTING VENUE AND REQUIREMENTS
Please note that the testing venue of the 64th TOPIK test has been temporarily changed as the Korean Cultural Center operates its temporary office.
1. Examination Dates: May 19th,2019(Sunday)
2. Schedule of 64th TOPIK TEST
Test Level

Period

Domains

Time

Entry Time By

TOPIK I

1

Listening, Reading

9:10~10:50

(100 mins)

8:40

TOPIK II

1

Listening, Writing

12:20~14:10

(110 mins)

11:50

2

Reading

14:40~15:50

(70 mins)

14:30
* Examinees must arrive at the testing venue at least 30 minutes before the
test.
3. Requirements
• ID (Examinee must bring their ID Which is the same with the one attached
on the application form)
• Identification(application) Slip
• Writing instruments (optional)
• Admittance to examinees only
4. Testing Venue by Application No.
• Venue 1: University of the Philippines Bonifacio Global City
• Address: 14th Drive, University Parkway District, Fort Bonifacio, Taguig
* It's located near the International School Manila(ISM), behind the Treston International College
Test No.

Test Level

Application No.

Testing Venue

64th

TOPIK I

018017010001 ~ 018017010316

University of the Philippines Bonifacio Global City

TOPIK II

018018010001 ~ 018018010138
ㅇMap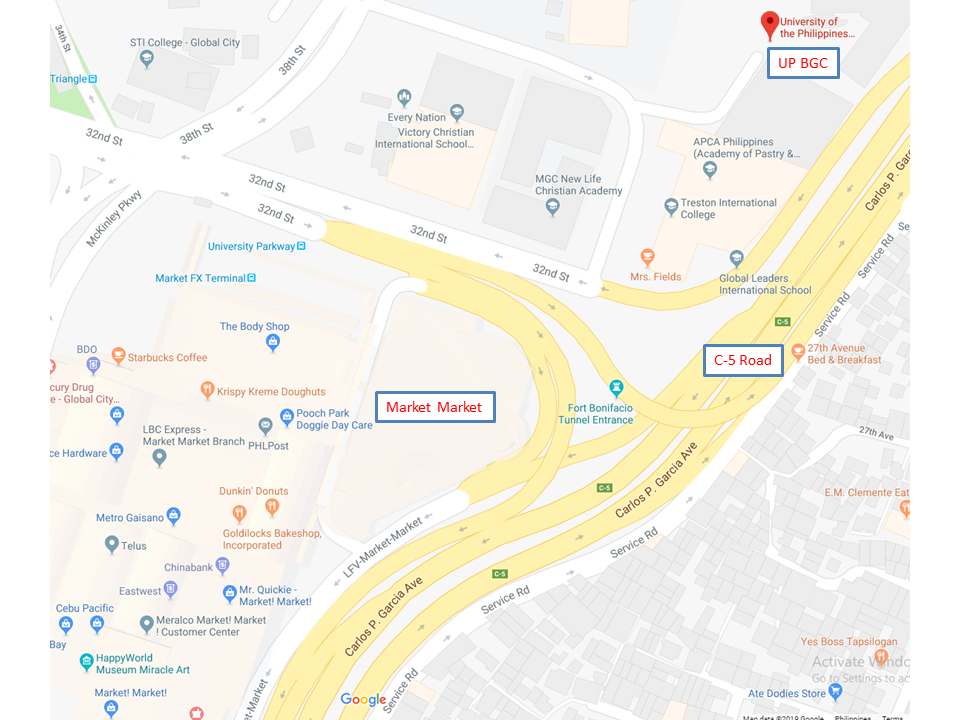 • Venue 2: Samsung Electronic Mechanic Philippine Corporate
Test No.

Test Level

Application No.

64th

TOPIK I

018057010001 ~ 018057010170

TOPIK II

018058010001 ~ 018058010019
For more inquiries, call 878-6319 or email to kcc@koreanculture.ph
Attached file